Testimonials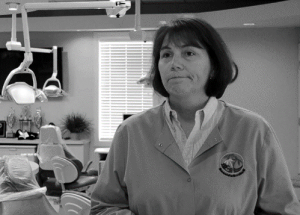 "I would recommend IMPACT to any business colleague, whether they're in a car wash business or an orthopedic surgeon. I don't talk about money. I just talk about the benefit of
going home every night and knowing that IMPACT has my back
. I know that if anything happens they will get me up and running very quickly. I would justify the cost of IMPACT's service by saying you get what you pay for. When you're paying more for something, then you expect more out of it. That sums up everything in life. I am willing to spend more and spend extra for customer service and personal representation. Their entire staff came over to the office and introduced all of themselves to us. So when my staff calls IMPACT, they know who they're talking to. To me, that's everything.
I really feel that one of the benefits of IMPACT is that I have an additional employee at the practice. IMPACT solves our problems and answers our emails pretty rapidly. More rapidly than my previous IT provider. They aren't here physically to see the problems, but they are in our office through the computer system at my beck and call. Anytime I have run into an issue and have voiced my opinion, I always get an answer."
Dr. Susan Vickers
Pediatric Dentist & Orthodontist
Seaside Smiles
---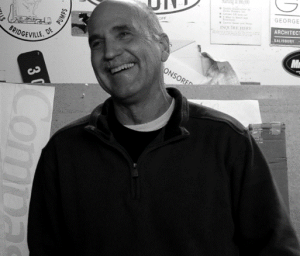 "In today's world, the network is everything.
When the network is down, you're down. And you can't afford to be down.
IMPACT gives me a peace of mind. I know that it's taken care of and that I don't have to worry about it anymore. It amazes me that a lot of the problems that we have, I'm told about the problem before I even know about it. It's a total package. Not only are they here to fix our IT problems, they're also here to steer us in the right direction of what we should be doing to improve our business using the technology that's out there. Things that I never think about. And what impresses me so much about IMPACT is their ability to pull all of that together to make sure that you're maximizing your market, and it has worked."
Ben Phillips
Owner
Phillips Signs
---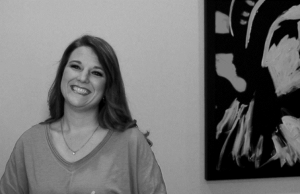 "Everything that they state they're going to do and how they do it, they come through with it and that to me, hands down, justifies the fees and managed service agreement on a monthly basis. On top of that,
the headache that has gone away from having a very efficient, consistent and reliable provider is priceless
. We all have strengths and weaknesses, and IT is not necessarily CFS's strength. It's something we know we would rather have a trustworthy and reliable person come in to tackle for us so we can now focus on our business."
Stephanie Brown
Director of Technology & Strategic Planning
CFS: Comprehensive Financial Solutions
---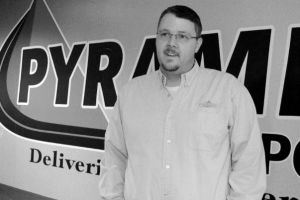 "My favorite thing that IMPACT offers is their managed services because it just puts everything together. It's like a one-stop-shop. They have minimized our risk for catastrophic events.  If you have downtime because you don't have somebody to work with like IMPACT that you're relying on, you have to weigh those costs and you have to weigh the cost of the downtime. The performance outweighs the cost.
I would absolutely recommend IMPACT to a business colleague just because of the services they provide, their professionalism, and that they're an all-around great company to work with. Do it. It's as simple as that. They're a great company to work with. I've never had any issues and they're an all-around great company. "
Michael Wooleyhand
Transportation Coordinator
Pyramid Transport
---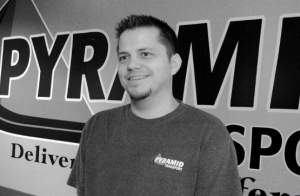 "It takes a lot of stress and pressure off of me. I know that if there's something that I don't understand, I can call IMPACT and they'll help me. It gives me a peace of mind that if there's something that comes up that I can't handle, I know that IMPACT can. With technology, everything is always changing and we're constantly adapting to it. It was a big challenge when we migrated everything into the cloud, but once everything got moved it's been awesome. We're constantly adapting and evolving and it's working.
IMPACT will definitely make your company better. When you surround yourself with a team that knows just as much as you, or maybe even more than you do, it just makes you stronger. You don't have to worry about hiring or bringing other people on because you have a team right there to rely on."
Steve Swain
IT Manager
Pyramid Transport
---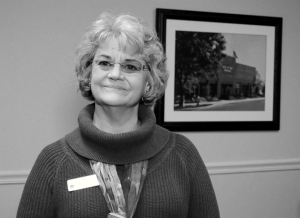 "IMPACT solves our problems instantaneously. If you have a computer issue or you're technologically challenged like myself, and you call to have something serviced, you know where you stand immediately. Whether it's something that can be fixed right away or something that may take a while, you always know.
My favorite thing that IMPACT does is very simple- they explain things in language that I can understand.
I think our computer performance, at least in the last several years, has been very smooth. If there are issues they are fixed. I know that IMPACT does maintenance weekly and that gives us a peace of mind. I know the firewall that they've put in place after a very serious breach we had several years ago has kept us safe and secure."
Cathie Thomas
Membership Manager
Salisbury Area Chamber of Commerce
---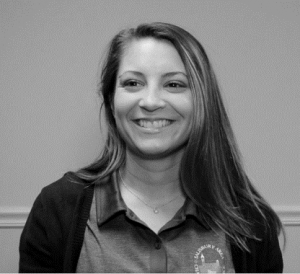 "My favorite thing about IMPACT is that, when I have a conversation with them about an issue, they're able to explain it in laymen's terms and they're able to walk through the reason why something happened or what we can do in the future as a business to avoid any of those problems from happening which is very good.
I would help justify the cost of paying for IT as having that security. Knowing that all of your internal important documents are secure and that you have somebody who is a real human being on hand that's able to help you if you ever run into an issue. Their staff is very reliable but also very knowledgeable.
I definitely feel like our productivity level has increased since IMPACT came in to work with us. The issues, if we have them, are rectified very quickly, so we're not waiting for someone to call back or having someone come in. What's great about them is that they work remotely. They don't need to take the time to drive and come to our office. They're able to hop on our computer and talk to us on the phone so our problems are solved very quickly."
Sophia Smecker
Director of Media & PR
Salisbury Area Chamber of Commerce
---
I just want to say thanks for the computer. It works excellent and you can leave it on 24 hours a day. It works fast, immediately, no resetting and having the dual screens is a game changer.
Ryan Goodwin
Owner
IMPACT Home Technology