Best Managed IT Services Delaware – IT Support Delaware

IT Support Delaware
Managed IT Services Delaware can be hard to choose but, any business, small or large requires a reliable and safe IT support service provider so picking the right company to assist you is absolutely crucial to keeping your business running as smoothly as possible.
A help desk team plays a major role in dealing with your computer system problems and ensuring smooth business operation.
There are numerous IT support Delaware companies and agents providing these services, but very few are reliable and scale dynamically with a company's network needs.
That said, your providers should have the expertise and experience to provide a host of other services such as email management, network installation, network management, server upgrades, network planning and disaster recovery solutions.
IMPACT Technology Group is one of the very few Delaware IT support companies that have maintained reliable and consistent results over time.
Seven quick reasons you should hire a managed IT services Delaware support company: 
They offer high-level security to your data by performing regular backups
They can set up firewalls to protect your computer system against hackers and other disasters.
Your system will have up-to-date virus protection
They can help maintain your system and avoid various technical issues
High quality support can boost your efficiency and productivity of your employees and increase profit for your business
A well-organized Delaware help desk team can guarantee long-term growth of your company
Great IT support makes it easy for your customers to interact with your systems and offer huge helpful response.
You Don't Want To Hire A Help Desk Team Like This...
7 great questions to ask before hiring an IT support Delaware company: 

1. Can you share some reference companies you have worked with?
One of the best ways to measure a company's abilities and reliability is by getting in touch with their references.
This can help you gauge the value and quality of their services and how they handle their customers.
You do not have to speak to all the references, but getting in touch with at least three of them should give you some confidence. Quality managed it services Delaware companies have boat-loads of references when it somes to happy clients.
Find out if they deliver their promises, their response time, communication, if they stay within the projected budget, and so on.
2. How big is your company?
Here, you are trying to find out about their capacity and the ability to handle various projects. IT support companies come in different sizes with varying expertise.
However, their ability to offer more products or solutions as well as their knowledge base generally increases as they grow.
On the other hand, small support companies relying on a single person can struggle to catch up with your needs.
But, this doesn't mean that you should always go for the biggest company you can find as they might not take their time to understand your unique needs and provide personalized solutions.
Just work with a company that has enough staff and actually offer customized services.
3. What are your response times?
Response time varies based on the company you are working with and the level of support you are willing to pay for.
Find out what each package entails and measure this against your specific needs.
It also helps to work with a reliable company closest to your business location.
If your business is based in Delaware for instance, choosing a Delaware it support company such as IMPACT Technology Group can significantly lessen the time within which your issues are solved.
4. Do we get a dedicated technician/engineer?
It's great to have a dedicated IT technician that you can build a long term relationship with.
They will get to fully understand your system, your challenges and your business goals and work to ensure that, your IT accommodates these.
This may however not be always possible because most IT support companies allocate different staff depending on their expertise and the nature of the each particular job.
But still, it's good to ask.
5. What peripherals does your the support cover? 
Most IT support companies will quite often support the computers and the servers and may charge extra for any other peripheral.
If any warranty questions rise up, find out if they will follow this up with your manufacture, after all, they are more equipped to handle any technical questions.
Will they cover the mobile components? If for instance, your phone is unable to receive mails, can they help?
6. How can we log support calls with you?
It can be very frustrating when you have an IT problem and you can't get hold of the person you have hired to fix it.
Most managed it services Delaware companies such as IMPACT Technology Group have dedicated numbers that you can call and you will always find someone.
This is a critical step to getting the help you need and deserve after hiring a help desk company to manage your computer network.
7. How and when will I be charged?
IT support service providers' terms vary, however, you can generally expect 15 to 30-day payments terms for one off jobs.
Support contracts, on the other hand, tend to paid monthly, or quarterly and usually payable in advance.
Closing Words On Choosing The Best Delaware IT Support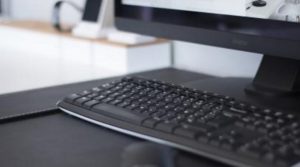 The above questions are just a few you should keep in mind when planning to hire a Managed IT services Delaware Company.
You might have more specific areas you need extra details such as the contract terms, technician's qualifications and so on.
If your IT support company seems to be lagging behind in various agreed objectives, you can always switch to a new provider.