Our Team
A Comprehensive Technology Team Approach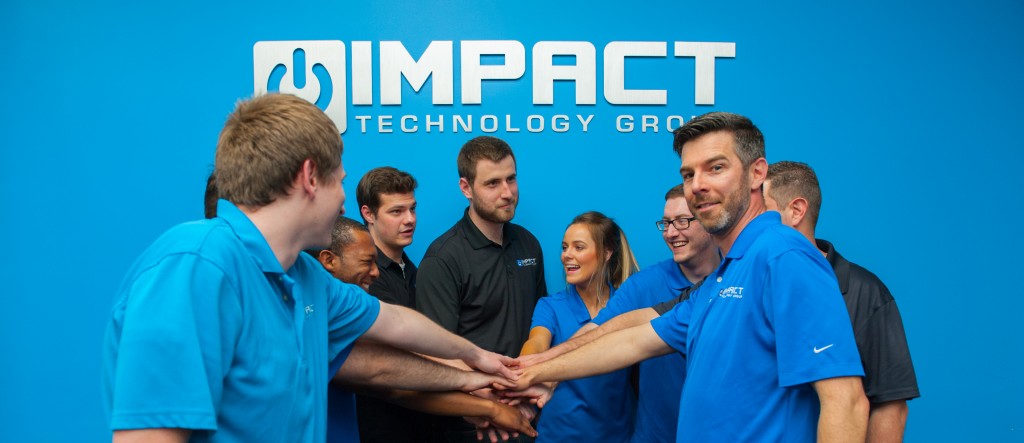 We all know how important customer service is. It is everything and it is hard to come by today. At IMPACT, you are what matters most to us. Our team is staffed with incredibly friendly, outgoing and helpful technical-minded people at every position. We all get IT and how important it is to your business.
Today's technology can no longer depend on a single person to handle the complexities of today's technology in today's business environment. You need a team and IMPACT has an entire team of specialists in many areas to provide that comprehensive technology system you get from the IMPACT Way.
The Technician Difference
At IMPACT, our staff and our technicians make the difference and ultimately provide the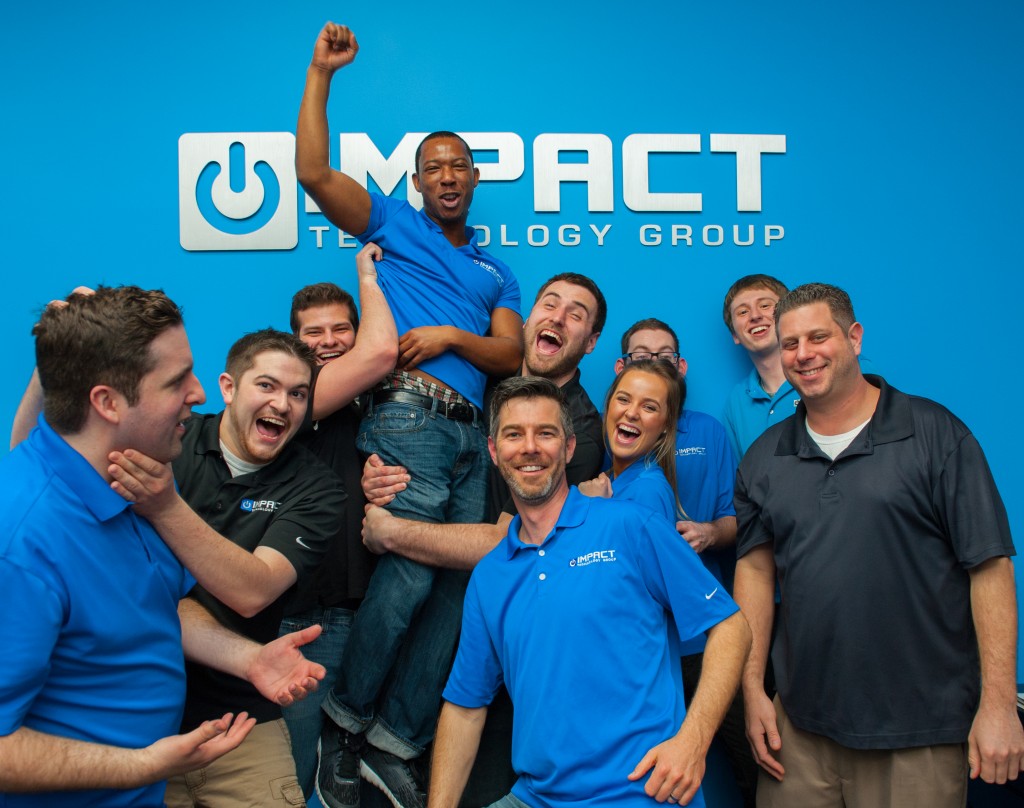 experience you get from IMPACT. Here is how we are different and what you can expect:
Not Geeks! Just a group of Highly Trained Technology Professionals
Fun and Friendly with Unique Personalities - This Stuff Can Be Boring So We Make IT Fun!
Professionals - This Is Our Day Job and Not Something We Do on the Side
Certified - Our Technicians Are Certified and Continually Keep Their Certifications Updated
Continuous Technician and Staff Training on Our Clients' Networks, Systems and Most Importantly... People!
Well Dressed & Well Groomed... What You Expect from a Professional Services Team
"We love Impact! The Staff is AWESOME to work with. Very professional and polite. Justin has built an experienced and very knowledgeable team. "
Peggy B.
Here's why so many businesses depend on IMPACT for IT service and support:
Our Registered Microsoft Partner status - reserved for companies that demonstrate excellence in implementing Microsoft technologies
An Entire Team of Experts at your Service - dependable consultants and engineers that work as your partners in IT and success
Round-the-clock Technical Support - IT help when you need it most
Technology services from IMPACT are designed, created and implemented with your unique business needs in mind, so you know you'll see a return on your IT investments today and in the future.
Discover why so many businesses are turning to IMPACT for the best and brightest in IT support.